frequently asked questions (faq)

How much does it cost?
Registration cost is around
AED 500-600
per person. This includes all meals / snacks from Thursday lunch to Saturday lunch and other conference activities. Some excursions choices might entail an additional cost.
Exact cost will be finalized and published soon.When would we arrive and leave Abu Dhabi?
The event will begin at
on Thursday morning
and finish
on Saturday
afternoon
. Schools outside of Abu Dhabi will need to make travel arrangements to ensure being present for the opening and closing.
*We might offer some excursions that require an early start on Thursday morning for those able to participate.
Where would we be staying?
ACS families will be able to host about 30-50 participants from out of town. This will be on a first come first serve basis. We will also put schools from outside of Abu Dhabi in contact with several
hotels
that have worked with us in the past.
What is expected for dress code?
Students should follow appropriate dress code with no sleeveless shirts, no short shorts, no tight leggings with short shirts. This is a conservative place for dress and we need to respect that cultural norm. (Most students know the drill - thanks.)
---
Powered by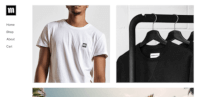 Create your own unique website with customizable templates.